Update of Tehran Rail Master Plan
---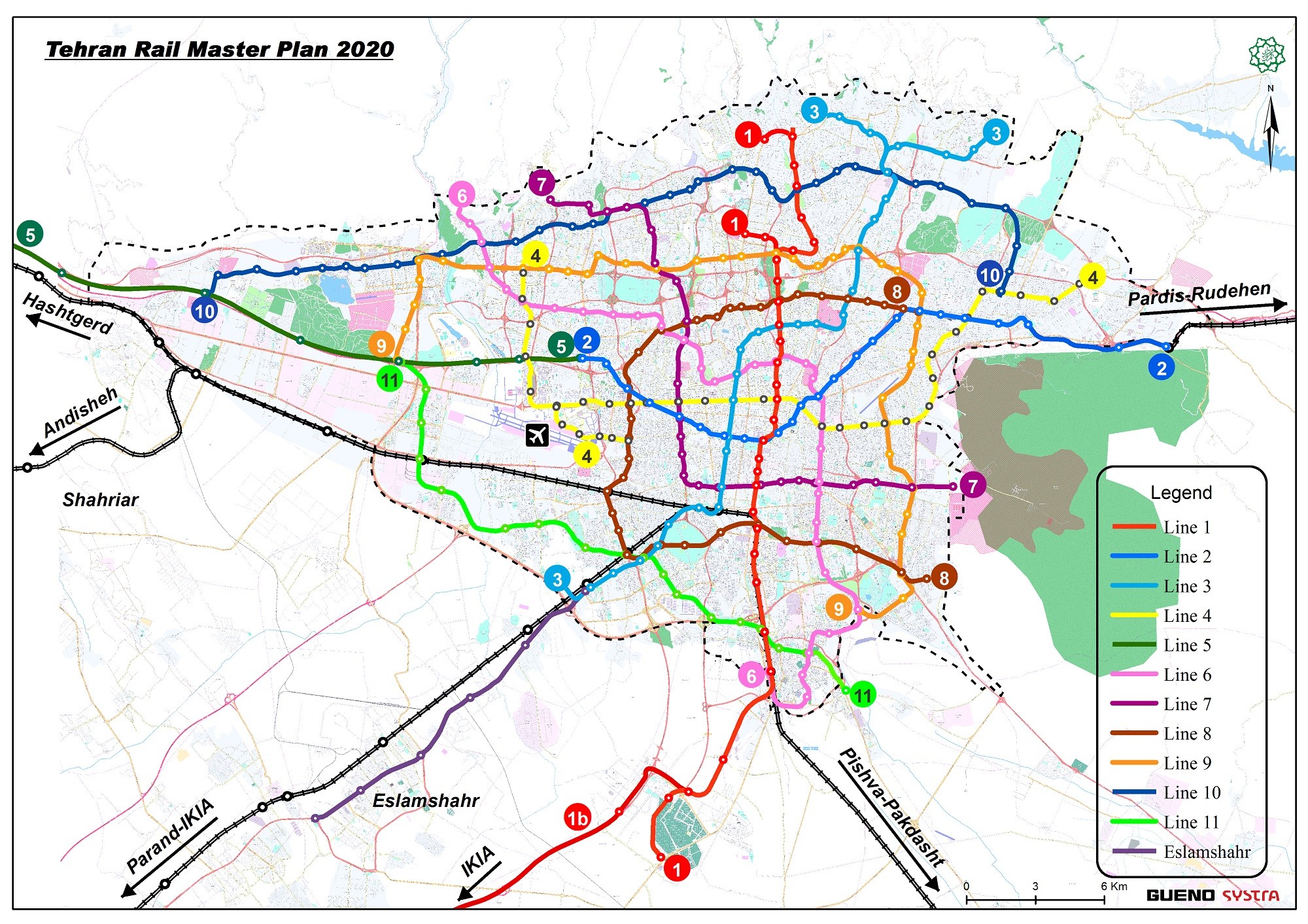 In view of demographic, economic and transportation changes in the city of Tehran in the absence of a comprehensive rail master plan, Tehran municipality notified GUNEO Consulting Engineers to conduct an update of the Tehran rail master plan in 2016. Thus, GUNEO Consulting Engineers in collaboration with SYSTRA Company from France undertook the requested study. After collecting the requisite acts and documentations and reviewing the official published results of population and housing census and urban transportation systems, diagnosis and identification of the characteristics of the city of Tehran was accomplished based on holding several meetings and collecting the point of views of stakeholders and afterwards, strengths and weaknesses of the project were derived .
Several scenarios including developing and upgrading various rail systems for Tehran were appraised and finally an integrated public transportation network consisting of 10 metro lines, 4 commuter corridors and 2 express lines were proposed.
This study, after being reviewed and approved by the Tehran Municipality, Tehran City Council, Tehran Provincial Traffic Council, and the Technical Committees of Ministry of Interior, were eventually approved by the Supreme Traffic Coordination Council on February 19, 2020.